Concrete Mixer Machine
Concrete Mixer
PI 200A series of Concrete Mixer Machine Manufacturer in India are the highest quality one bag mixer machine and is used to mix cement, sand & other aggregates to produce cement of the required grade.
Applications of Mixer Machine: Mixing of concrete on construction sites.
Features: Pneumatic Tyres, Heavy Duty M.S. Channel Chassis.
Where need of mixing some materials is needed . A mixer machine is needed for mixing up. When ready to apply concrete is needed . These heavy duty machines are used. This machine is sometime also known as cement mixer. A variety of Concrete machines used. Each and every machine has its own use and purpose. A mixer is used to mix different aggregates. Cement is mixed with sand or gravel. Finally water gets added to the mixer to complete the process. A drum keeps revolving with mixture being mixed in it. By mixing these aggregates concrete is formed.
One single type of material is going to be mixed. And no changes are to be brought to its ingredients. Then this is type of machine that need to be used. This could continue for days or months in the same machine. This type of Machines work until the work is completed or shut down for some time. These types of machines are used in Big projects. Commercial sites or while making buildings or dams this type of mixtures are used. They are mainly two types in shapes. The one is pan mixer, and the other is drum mixer. The pan mixer is flat and round in shape. And the drum mixer is like drum shaped. The drums shape mixer is the main which is mostly used at construction sites.
Our company provides the best mixers machines. With almost no maintenance cost. Anyone can buy online at the cheapest price. You can check our website for deals available. Special discounts are available on different models. You can even compare our rates with other. Our rates will be the best, as best reviews of our products are given to us by our customers.
A discount on the concrete machine is available Now. You can even subscribe to our mails. We are always there to help you in finding the right machine for your work.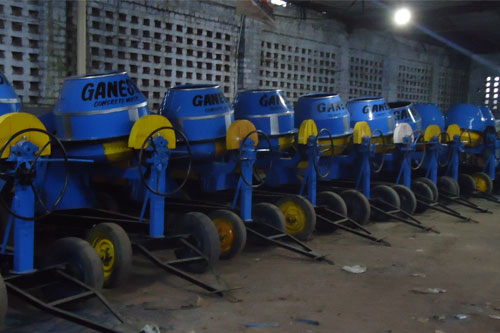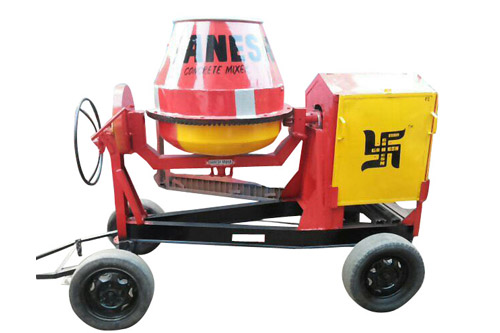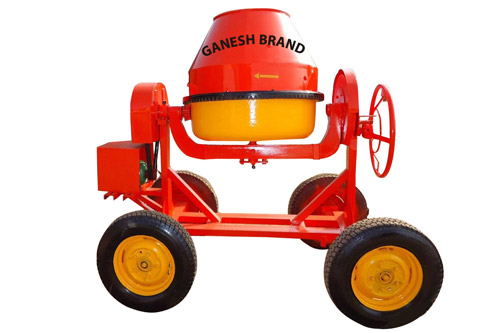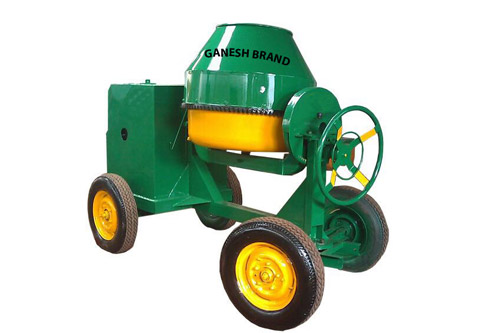 | | |
| --- | --- |
| Model no. | PI 200A |
| Capacity | Unmixed : 10 cft. Mixed: 7 cft. |
| Prime Mover | 6.5/8 HP diesel Engine |
| Hopper | Without hopper, hand feed |
| Drum Speed | 18/20 rpm |
| Wheels | Pneumatic tyre with hub & bearing system, and pressed steel plate rims – 4 No's |
| Handi Yoke | 100 x 50 x 5 mm C Section M.S. channel, Â Bearing System |
| Chassis | Heavy Duty M.S. 100 x 50 x 5 mm Channel chassis |
| Drive | V-belt (branded I.S.I mark b section) |
| Mixing Drum | Heavy Duty M.S. 12 MM PLATE  Lower drum, 4mm M.S. upper drum and heavy duty |
| Mixing Blades | M.S. blades for efficient mixing |
| Drum Type | Tilting |
| Engine Cabin | 16 G (1.6 mm) Thick |
| Weight | 750 KG (PORTABLE TYPE) |